5G Mobile Technology;
Ironically enough, I have had so much struggle writing this article using a 4G network. So, you can imagine I am very much involved in this article as I write it!
What's it all about?
Before we zoom off to all the goodies and gist on this, let's find out what 5G network really is. Think about all the devices you can connect wirelessly – watches, fitness trackers, tablets, security cameras, the list goes on and on and the connectivity needs to keep up. By 2020 there will be a staggering 20.8 billion devices connected to the internet, according to Gartner. Not to mention what is coming on the horizon like self-driving cars and augmented reality.
A significant change from 4G to 5G is the number of connected devices. PCMag writes, "5G networks will accept small, inexpensive, low-power devices, so it'll connect a lot of smaller objects and different kinds of ambient sensors to the Internet." It will also help with virtual and augmented reality with phones, by providing a consistent speed and lower delay time for this experience.
So, let's dive in!
What is 5G trying to accomplish?
5g network should be able to support various services that aren't possible presently, here's a few we can look at;
Ultra Reliable Communication: E-Health Services - The E-health services, such as remote medical treatment and patient surveillance need high availability and reliability.

Extreme Real-time Communications: Robotic Control for Manufacturing Firm - These extreme real-time communications requires a maximum end-to-end delay of 1ms only.

Massive Internet of Things (IoT): Smart Wearables and Sensor Networks - For e.g., a traffic controller may control the operation of a traffic light based on the feedback from the sensors installed on the traffic light.

Broadband Access Everywhere: Over 50Mbps even near cell edge - Aims for the user- experienced data rate of more than 50 Mbps even near the traditional cell- edge.

Energy and cost: 5G will lower costs and consumption of energy. The use of energy efficiency is an integral part of the design paradigm of 5G. Virtualized and sociable technologies will further facilitate global adoption. Taking all those factors together, 5G could access to a larger group of people and things.
Cited: https://www.quora.com/What-are-some-problems-in-4G-that-will-be-solved-in-5G
Looking at the near-future of 5G: Could it be the last standard of mobile technology we would ever need?
Gartner found 5G will be used to drive Internet of Things (IoT) communication the most, with 57 percent of survey respondents stating IoT as the number one use. Education is starting to see an increased use of IoT with solutions such as student RFID cards, wearable fitness trackers in PE, and security systems.  Faster learning with Internet is a good way to go. You would not have to deal with bad Internet connection if you're taking online courses and if you're an online-based tutor or teacher too. Looking up assignments online won't be too much stress anymore with faster internet and lower response delay rate.
5G will also go a long way in transforming digital healthcare with its high speed. With the integration of telecom into health care, 5G networks will help strengthen patient-doctor relationship. Currently, one can sit at the comfort of his home an access medical care by wearing medical sensors, which transmits their sensitive signs to the health care personnel/centre.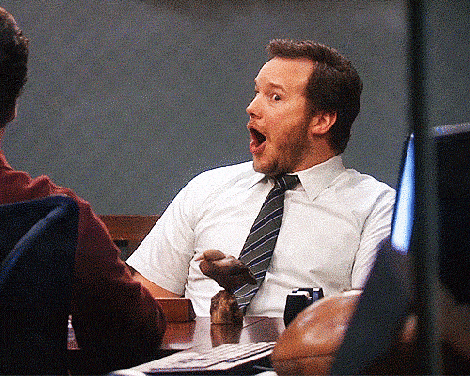 I believe this will provide more jobs as tech companies will be creating new devices that will be compatible with the 5G networks. This means they will need sales and distributors. Even programmers and all IT professionals will be benefitting from it. So much more will benefit from 5G network ranging from sports to life style to entertainment, to the business world, information technology, Agricultural technology and processing and of course the social world of Facebook, LinkedIn, Twitter and just about almost everything including food processing and fitness too.
Notwithstanding, I do believe it may not be easy for everyone to purchase. The cost of funding 5G network installations will be higher as its millimetre wave can't travel as far as low-frequency waves used in 4G networks. This will mean that more antennas will be needed to cover wider areas. Additionally, 5G High broad-band purchase price would mean customers may need to put away their devices to buy new devices, that will be compatible with the 5G networks; especially mobile phones.
5G available in any country yet?
The answer is… Yes! China and South Korea. Meanwhile, UAE is currently implementing 5G while the United states of America are on levels of 5G network. No news about this in UK yet. But it is predicted, by 2020, there should be worldwide commercial availability of 5G network. 
From modern technology companies such as, Qualcomm, Huawei, and Intel, they leak the deployments of 5G networks. However, when it comes to infrastructure, Nokia, Ericsson, ZTE, Cisco and Samsung, take the lead. 
And there you have it! The new wave of 5G networks soon to hit the world of technology. We used to have 1G network and we upgraded to 2G then to 3G and then from 3G to 4G. What then are we going to say about a network connection 100 times faster than 4G and 4times faster than cable network? Yes! that's right, super–fast!
In all honesty, I'm just super excited and ready for a super-fast Internet!
Please reload